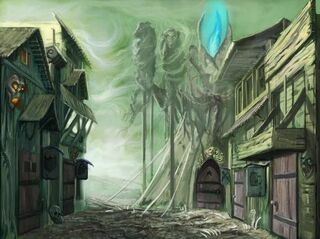 (a.k.a. T14)
Although the fauna of Merfolk Island are rather nonthreatening, people who go beyond the confines of Dorfellia's safe haven with their guard down risk being mercilessly slain by the tyrannical flora. Equipment from levels 76-80 are sold here, adequate for those wishing to venture into the extremely dangerous depths of the local dungeon.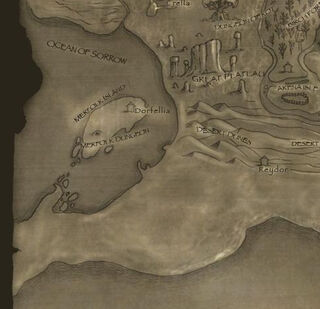 Shops:

The Armory
Armors and Shields

The Pet Store
Whips, Aura Gems, White Gems, and Pets

The Magic Shop
Potions, Staves, Death and Psych Magic Gems

The General Store
Weapons, Tradeskill Tools, Travel Gear, and Resins

The Inn
Bows, Quivers, Arrows and Green Gems


Ad blocker interference detected!
Wikia is a free-to-use site that makes money from advertising. We have a modified experience for viewers using ad blockers

Wikia is not accessible if you've made further modifications. Remove the custom ad blocker rule(s) and the page will load as expected.