(a.k.a. T7)
Nestled by the ocean to the southeast, the town of Roggork is surrounded by ogre-infested lands, and by cliffs and peaks populated by high-level creatures. Roggork is typically first visited by travelers blazing their way south through ogres, then later by high-level travelers making their way east from the Oil Swamp through the Jungle Canopy and Jun River. Equipment from levels 35-38 and 72-75 are sold in Roggork.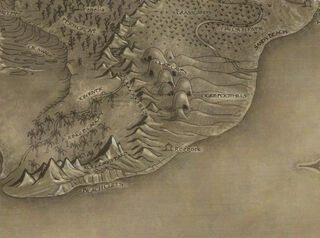 Shops:

The Armory
Armors and Shields

The Pet Store
Whips, Aura Gems, White Gems, and Pets

The Magic Shop
Potions, Staves, Death and Psych Magic Gems

The General Store
Weapons, Tradeskill Tools, Travel Gear, and Resins

The Inn
Bows, Quivers, Arrows and Green Gems


Ad blocker interference detected!
Wikia is a free-to-use site that makes money from advertising. We have a modified experience for viewers using ad blockers

Wikia is not accessible if you've made further modifications. Remove the custom ad blocker rule(s) and the page will load as expected.