Zones are geographical areas in Nodiatis where players combat creatures and meet other players. Some zones require special travel gear in your inventory just to enter them. Click on the name of a zone or town on the map for more information about that area. Below the clickable map is a comprehensive list of fully-developed and available combat areas, along with resourcing information. Note that "Minimum Suggested Level" is based solely on the level specified when mousing over a square in that particular zone. Towns all have a minimum suggested level of 0.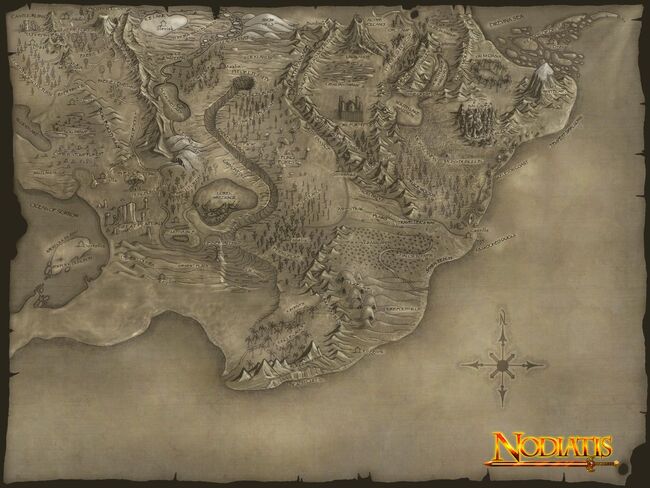 Ad blocker interference detected!
Wikia is a free-to-use site that makes money from advertising. We have a modified experience for viewers using ad blockers

Wikia is not accessible if you've made further modifications. Remove the custom ad blocker rule(s) and the page will load as expected.